Trive to acquire 60% stake in Menara Persoft
March 12, 2019 23:49 pm +08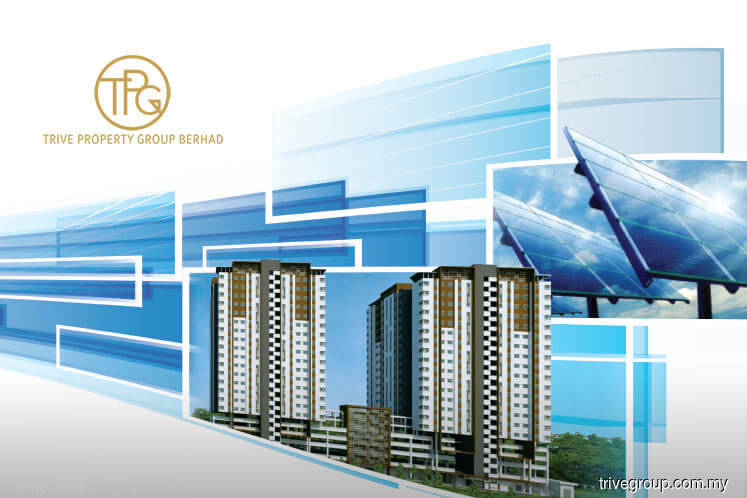 KUALA LUMPUR (March 11): Trive Property Group Bhd is acquiring a 60% stake in property investment company Avenue Escapade Sdn Bhd (AESB) for RM17.36 million.
AESB owns 25 office units, one penthouse unit and 249 car park bays within a 19-storey MSC-status building named Menara Persoft, situated along Persiaran Tropicana in Petaling Jaya, the company said in a bourse filing today.
Concurrently, Trive also announced it will part-finance the acquisition using monies raised from a previous share issuance, initially meant for another commercial development project in Kertih, Terengganu.
The subscription consideration was arrived at based on the revised net asset value of AESB, which stood at RM11.57 million as at Feb 28, Trive said.
The acquisition took into account the earnings contribution to be derived from rental income from Menara Persoft, as well as its potential market value appreciation — currently at RM85 million, it added.
Trive said it entered into a conditional subscription agreement with AESB, as well as its AESB shareholders Ong Kah Hoe (80%) and Ong Kah Wee (20%) for the exercise.
Post-acquisition, Kah Hoe will hold a 32% stake in AESB, and Kah Wee an 8% stake.
On the Kertih project, which comprises 211 units of double-storey terraced house and 68 units of single-storey semi-detached house, Trive said the project is on hold as the company is still seeking additional funding sources.
This is because the previous sale issuance has managed to raise only RM18.74 million, far off its remaining requirement of RM60 million for Phase 1 of the project.
Shares of Trive Property rose half a sen to two sen today, giving the company a market capitalisation of RM46.93 million.
Source: TheEdgeMarkets